Bloggette~
Welcome, Lovely!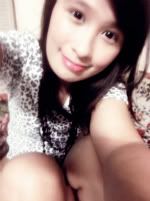 The lady behind the screen :)


It took 18 wonderful years to build who I am today.
I'm an active blogger since the 5th day of January, 2010.
A fresh young lady from Philippines.
A college student taking up Information Technology.

I post everything I like and everything that reflects my personality.
I'm livin' a life full of hopes.

Dream Big, Aim High.
this is what motivates me. I'm not perfect, and I don't claim to be.
I believe in everything my eyes sees.
I adore awesome blogs.
I have bestfriends.

I have my Man. And yes, I'm very much inlove with him. He's all I got.
He's the one who never fails to make me smile, who always make my heart skip a beat and jump, jump, jump. Isn't it amazing?
I Love You, Juan Antonio.